Mustache Serum Is Making History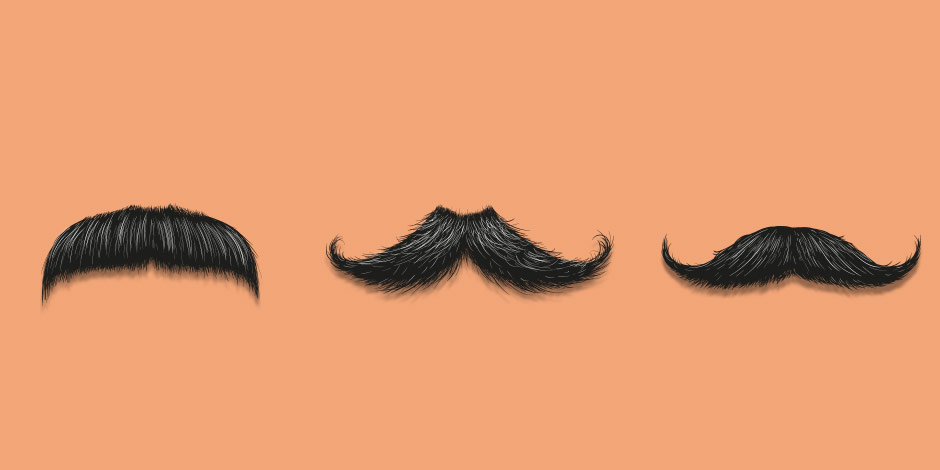 Confucius said, "A man without a mustache is a man without a soul.". Well, Confucius, let's not exaggerate that much, but yes, we all know that a mustache is a very important accessory for men. There are many opinions about mustaches. Some say it is the make-up of a man; others say it is indicative of manhood and masculinity. In any way, we agree that a mustache is fashionable. Today we think it is mostly about style, but did you know that a mustache carried more meanings and importance in the past? Buckle up! We are going back in time!
Think of all the important figures in history, for instance, Adolf Hitler, Salvador Dali, Friedrich Nietzsche, Charlie Chaplin. What is their common feature? Mustache! Do you remember any unique figures in history without a mustache? Not very likely. Back in time, a mustache had great importance for a man, and it was a way of showing personality. A man with a mustache would be considered as a decent man who could take responsibility and get things done. Therefore, men with a mustache were more likely to get hired and build a family. A man with a mustache was always one step ahead. Furthermore, men used mustaches to reflect religious beliefs, political opinions, and even their social status. However, the most significant indications of a mustache have always been masculinity, power, and uniqueness. Politicians used to think that having a mustache would support their authority and make them seen as respectable leaders in the eyes of the public. Moreover, unique artists, like Dali, showed their creativity through their mustache.
Nevertheless, it was not always easy to grow and style a mustache. Men used to use wax to style their mustache, but usage of these waxes was sometimes troublesome. These waxes were melting in the heat. So, while eating anything hot, the wax was melting into the food. Having a mustache was so important that instead of just cutting them off, people started to invent special spoonsand mugs that would prevent the mustache wax from melting. Luckily, today we do not have to face these problems. You can have a nice, attractive mustache whenever and however you want it. But it is still important to take good care of it. Your mustache would really appreciate it if you use a serum.
One like Turkeyana Plus Beard and Mustache Serum is the only thing your mustache needs. It has all the vitamins, minerals, and herbal ingredients to keep your mustache nice and healthy. Your mustache doing everything to reflect your style and make you look more attractive, so why not give it the care it deserves? Try using a serum now for a handsome mustache, handsome you.