Benefits Of Hair Repair Serum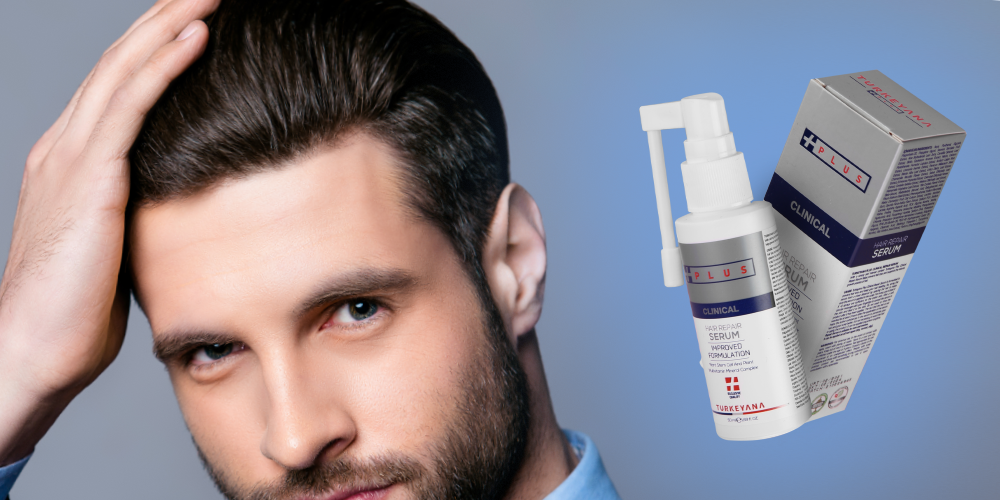 Hair can be one of the most important factors that affect your appearance. Beautiful, strong, and shiny hair is everyone's dream. However, unfortunately, not all of us have it. Due to stress, some diseases, or genetic factors, people may lose their hair as they get older. To prevent hair loss, firstly, it is essential to know the source of the problem. If the cause is a minor one, you can regain your hair with some solutions or medicine. If the hair loss cause is a major one, thanks to the developments in the medical field, it is possible to have a hair transplant and regain your hair. Nevertheless, the important thing is to keep your hair healthy and prevent hair loss again. At this point, hair repair serums come to help you.

Hair repair serums are like elixirs for hair. After a hair transplant or even without any transplant operation, you can use hair repair serums to get strong, shiny, and beautiful hair. Quality hair repair serums like Turkeyana Plus Hair Repair Serum can help you in many ways;
• Hair repair serums can enhance the natural, healthy look of your hair regardless of its type.
• It can repair dry, split hair ends.
• Hair repair serums can make your hair shiny and reduce the frizz of the hair.
• Since they contain silicone, hair serums cover your hair and prevent it to get any external damage.
• If you had a hair transplant, hair repair serums can increase the vitality of the implanted follicles.
• Hair repair serums are effective against Alopecia.
• Ensures the growth and nourishing of the hair.
• It minimizes hair loss caused by medical treatments such as chemotherapy.
• Hair repair serum keeps the covered hair healthy and reduces oil production.
The list of benefits of hair repair serum goes on and on. There are many hair repair serums in the market, but not all of them are of good quality. Choosing the wrong hair repair serum can damage your hair instead of restoring it. Clinically tested, 100% vegan, and FDA-approved Turkeyana Plus Hair Repair Serum is the best favor you can do for your hair.