7 Beard Care Tips For Winter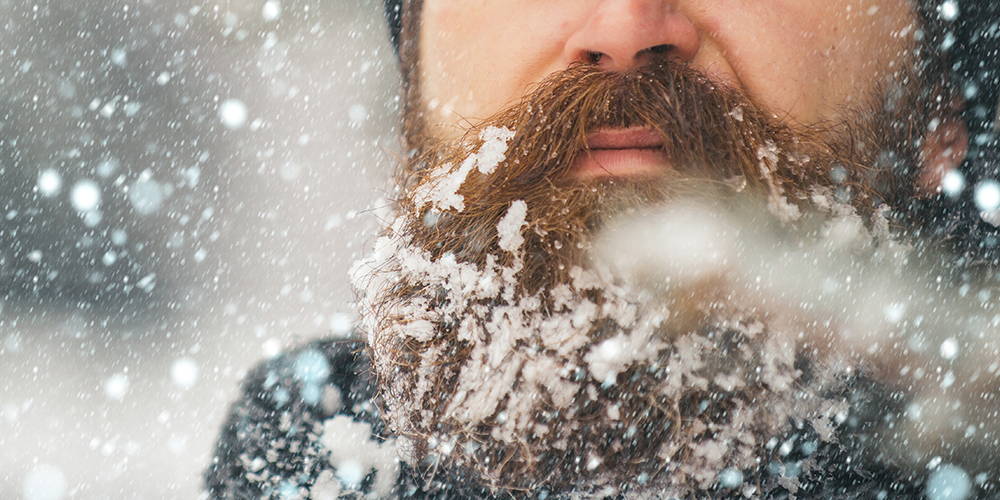 The colder months have arrived, and it's time to start thinking about winter beard care. Low humidity and harsh elements dry out your beard, as well as your hair, causing it to become brittle. With these simple tips, your beard will look awesome and healthy.

1. Use Less Shampoo
When it comes to personal care, cleanliness comes first. However, you need to reduce the shampoo for cold winter days. In the dry winter air, the shampoo will wick away the moisture that keeps your beard looking great. Therefore, avoid shampooing your beard more than twice a week. For other days, rinse your face with water.
2. Avoid Hot Water
There's nothing better than a nice, hot shower to keep yourself warm on cold winter days. But the thing is, hot water is the biggest enemy for your beard. It depletes natural oils in the hair and skin, resulting in brittle hair. Take a cold shower whenever possible to protect your cuticles and keep your beard moist.
3. Dry Well
Instead of rubbing your beard dry with a towel, pat it dry. You'll have fewer split ends, follicle damage, and irritation as a result of this. Beards naturally hold water, so leaving all that extra moisture insulating around your face is the same as taking a hot shower.
4. Brush It
Brushing your beard has a multitude of benefits. It keeps your beard clean, tidy, and in good form. It distributes beard oil evenly through your beard. Goodbye, winter dryness! And did we mention it also stimulates circulation, promoting healthy beard growth?
5. Moisturize
Moisturizing is the key to an awesome-looking beard. Here are some oils and serum for the beard we put together for you:
• Olive oil: Olive oil is said to have moisturizing properties and it not only will help you soften your beard but will also promote growth. What you have to do is warm two teaspoons of olive oil and then massage it on your beard.
• Aloe vera: Apply Aloe vera gel and massage it on your beard. You can do this twice a day to make it soft.
• Honey and lemon juice: Honey also helps in the softness of your beard and promotes hair growth. You might also add some lemon juice for added benefits. However, this mixture should be washed with cold water instead of warm water.
6. Do Not Pluck
Plucking can cause patches, infections, and ingrown hairs in your beard, and a patchy beard can lead to the shaving off of a beard.
7. Cover Your Beard
Cover your beard with a scarf. If your beard gets wet from snow, ice, or rain, clean it off as soon as possible to keep it from drying out.
Now that you are ready for winter, you can keep your beard looking its best all season with the tried and tested Turkeyana Plus Beard Care Serum.
Thanks to the Malus Domestica Fruit Cell Culture Extract, Biotin, and Keratin in its content, it nourishes your beards and helps them look healthy. It supports hair growth while providing the necessary moisture to your beard. Apply in the morning and evening - twice a day.