What Is Your Hair Saying About Your Personality?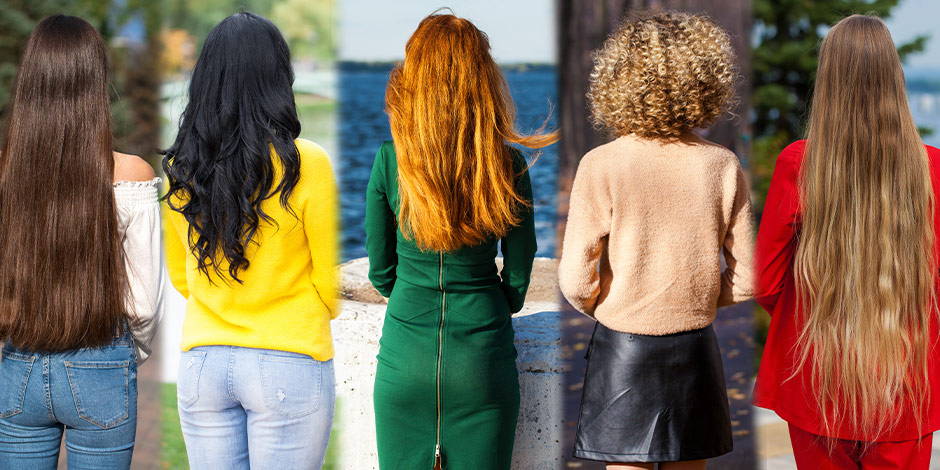 Do you believe that your hairstyle belongs to your personality? Not only does your facial features or your fashion style can show a big part of you to the world but also your hairstyle. "We can change it so easily in ways that we can't change any other part of our body. It becomes a reflection of who that person is and a sign of our identity," says Rose Weitz, a women and gender studies professor at Arizona State University.
So, we know now that it is more than just a look! We can hear you say "but how?"
1-Let the short or cropped hair speaks for you
If you are a short-haired person, we can easily say that you can face your problems easily with integrity. Getting brand new decisions and applying them, without a doubt, are not big deals for you. You are powerful enough to discover the newest you every single day.
2-Feel the energy of curly and wavy hair
Welcome to the funhouse! A curly or wavy hair encourages people to be more energic and funny. If you have curly hair raise your hand and let the party begin. We also think you are a leader of your friends for all seasons and they support your free spirit just like your dancing waves.
3-Straight and powerful enough
The business world is a fashion stage for you. Of course, you like to put on some serious clothes on you but it doesn't cover your creative personality inside. You are a professional at what you do, so give yourself a little vacay from all that responsibility.
4-The ones who love to be bold, asymmetrical hair
You don't follow the rules, you break them and build new ones. As your natural features, feeling enough to yourself is the most important thing for you. Art is a colorful way to explain yourself and you prefer to push the limits instead of choosing the ordinary one.
5- Bonus: Hair color
All it takes is changing the hair color to switch things up. Blondies are naturally outgoing and social go-getters, brunettes are typically ambitious and value honesty, hard work, and intelligence. Red-headed ones are adventurers, easily entertained, and innovative.
Everyone needs little changes sometimes. Shape it, color it, cut it our make it grow faster! Whoever you would like to be, we will always be by your side to cover the damages that most hair saloons caused you with the supportive Turkeyana Plus Shampoo Against Hair Loss. If it's not now then when?