What Do You Know About Fue Hair Transplant Technique?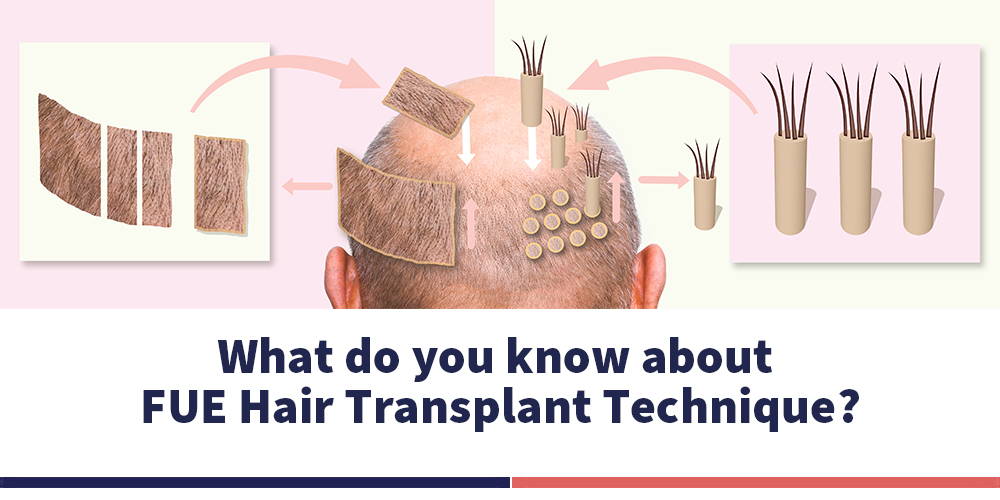 Do you suffer from hair loss or bald spots on your scalp that hide your handsomeness? Are you looking for a powerful method that can get rid of your hair loss completely, giving you charming hair?

FUE technique is an efficient treatment to rejuvenate your look. Although more modern techniques for hair transplantation are available in the medical world, the FUE procedure remains a favorable option that ensures natural hair appearance at a moderate cost.
What is the FUE technique?
FUE is an abbreviation for follicles unite extraction technique, considered one of the powerful methods in hair transplantation that guarantees a high density of hair for both men and women.
FUE technique is based on implanting the hair grafts harvested from the back of the scalp (the donor area) into the baldness area (the received area). For this purpose, tiny channels are opened manually using micro medical forceps at a specific depth and direction.
The advantages of the FUE technique
- The advantages of the FUE technique are as follows:
- A non-surgical procedure does not leave any scars.
- With the FUE technique, you can implant grafts into your scalp more than FUE.
- It takes between six and eight hours less than previous technologies.
- FUE guarantees rapid recovery, taking less time than FUE.
- FUE technique is a powerful treatment for hair loss, ensuring natural hair.
FUE does not cause any severe side effects; the patient could feel a regular headache, which can be relieved quickly with painkillers.
Turkeyana Clinic is one of the most professional medical clinics in Turkey with wide experience in hair transplantation, plastic surgeries, and dental treatments. We work with a skillful medical team that includes reliable and prominent doctors who have extensive health care experience.
We aim to build a strong relationship with you by guiding you step by step until you get your satisfying results, making sure that you receive the best medical follow-up from our medical consultants.
Turkeyana undergoes three types of FUE techniques which have to do with the number of grafts that will be implanted.
FUE: implant up to 4000 hair grafts over 6-8 hours.
Mega FUE: implant up to 8000 grafts over two sessions during two consecutive days.
Ultimate FUE: it is based on a particular medical scalpel made of blue sapphire, which keeps the scalp tissues safe.