TIPS TO GET MORE ATTRACTIVE EYES WITHOUT MAKE-UP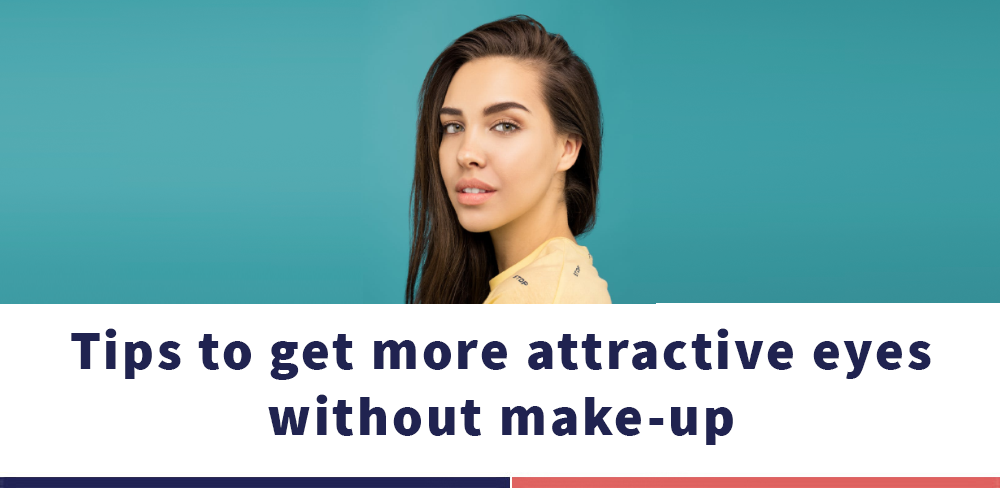 Your eyes were always the first detail that people notice when they look at you. Our first impressions of people are generally based on the meanings that their eyes are telling us. Although these meanings change according to our perception of beauty; Sharp-edged eyebrows look hard, soft-lined eyebrows look harmonious, puffy under-eyes look fatigue, and long eyelashes look attractive. With these features that we are trying to change, we are actually trying to reach the best!

So, can we cover up the wrong shapes and tiredness with just make-up? No! We would like to explain with a list that you can have attractive looks in natural ways too.
1)Give your eyes a rest
Stay awake till late hours at night and looking at a long time to the screen, effect your eyes and look. If you don't want to seem as you are tired, unhappy or unhealthy; you need to give them rest often and regularly.
2)Keep your eyes moist
Your eyes need moisture and water too. Leaving them dehydrated will damage both your eyelashes and eyebrows. Keeping both the eye area and the face moist in general prevents them from drying out and makes them look alive.
3)Stay away from the salt
Salt is not a good friend of yours. Too much salt can cause your body to retain water and appear bloated. Because the skin around your eyes is so delicate, this puffiness will be even more apparent around your eyes.
4)Remove your eye make-up before going to bed
You should clean your eyelids, eyebrows and eyelashes from foreign factors every night before going to bed. Because our skin renews itself while we sleep. You would not lost this chance willingly!
5)Keep your eyebrows and eyelashes nourished
Stay away from the chemicals and the products that containing chemical components. Go for natural always! You need to get rich contents that support eyebrows and eyelashes growth and help them grow fast. At this point we offer you the best solution to make them grow healthily:
• Malus Domestica Fruit Cell Culture Extract
• Cashmere Keratin
• Biotin
All you need to do keep unnatural ingredients away from your skin. Turkeyana Plus Eyebrow and Eyelash Serum is created just for this reason!
You can also examine our self-care products. Go natural to be attractive!