Things You Need To Know About Steam Cell In Skincare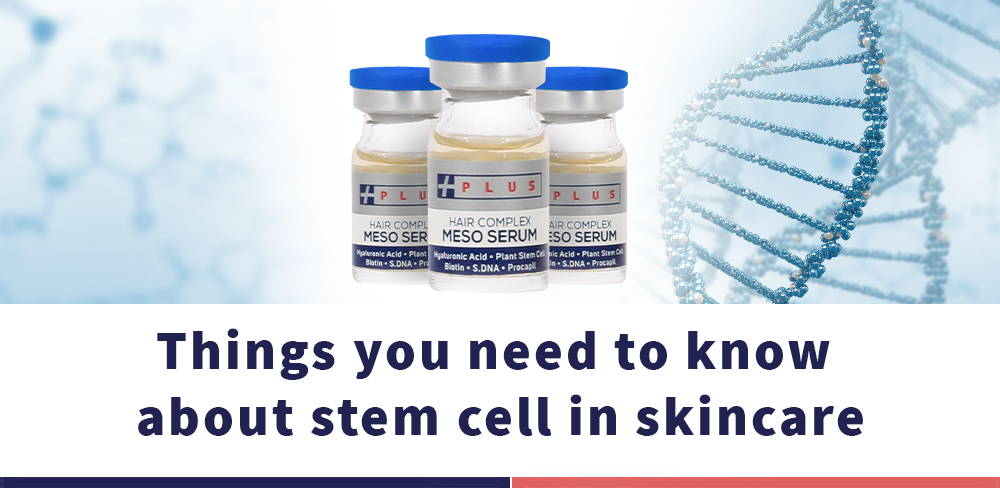 "When you pick a leaf off of a tree, it grows back. If a flower is trampled on, it rises again next spring, good as new." But what about our skin? Is it able to self-regenerate?

Plant stem cells became a shiny skincare ingredient, but what are their real benefits? We'll discuss the effectiveness of plant stem cells, and how they are used in skincare products. All humans begin their life as a single cell, but in time become a super formation of various types of cells. This "magical" transformation is thanks to stem cells! As we know, our skin is in a continuous cycle of dead cell shedding, with new cells taking their place. These new cells are formed from epidermal stem cells, which generate these new cells and also replace damaged tissue.
The plant stem cells in skincare products aren't technically alive, but that doesn't mean they're not helpful. In fact, they help offer the many positive visible effects of antioxidants, such as reducing the appearance of wrinkles, and dark spots. They are the building blocks for cell rejuvenation, so over the past few years, there has been a variety of both animal- and plant-based stem cells in skincare products. For example, the malus domestic fruit cells culture has been shown to help rejuvenate skin and minimize the appearance of wrinkles. These plant stem cells work hard to make your skin look refreshed, beautiful and younger-looking.
In addition, in the haircare industry, there has been a huge growth in their use in the treatment of hair loss, but there are also three good reasons to use plant stem cell products for normal hair care and maintenance.
They provide balance: strengthening haircare with plant stem cells rebalances the scalp and ensures that the hair receives the appropriate amount of nutrients. They ensure deep hydration, reducing the risk of weakened roots and leaving the hair softer and ready to receive hair treatments. They contribute to anti-aging: they penetrate through the skin barrier and speed up cell differentiation, replacing the cells that are already dead. Therefore, this makes plant stem cells a valuable ally in daily haircare routines.
If you're interested in trying out stem cells for your daily hair and skin care, we offer you to take a look at our shiny member of family Turkeyana Plus: Hair Complex Meso Serum. This multitasking antiaging serum is full of ingredients that improve the overall appearance of the skin while still keeping it hydrated. It contains a variety of active ingredients, including herbal stem cell, procapil, DNA, biotin, gf factor, keratin, saw palmetto, natural finasteride, herbal complexes, that addresses aging and hyperpigmentation.
Product link: https://turkeyanaplus.com/collections/all/products/turkeyana-plus-hair-complex-meso-serum-10pcs-x-6-ml