THE MOST NATURAL ACCESSORY FOR MEN, BEARD!
THE MOST NATURAL ACCESSORY FOR MEN, BEARD!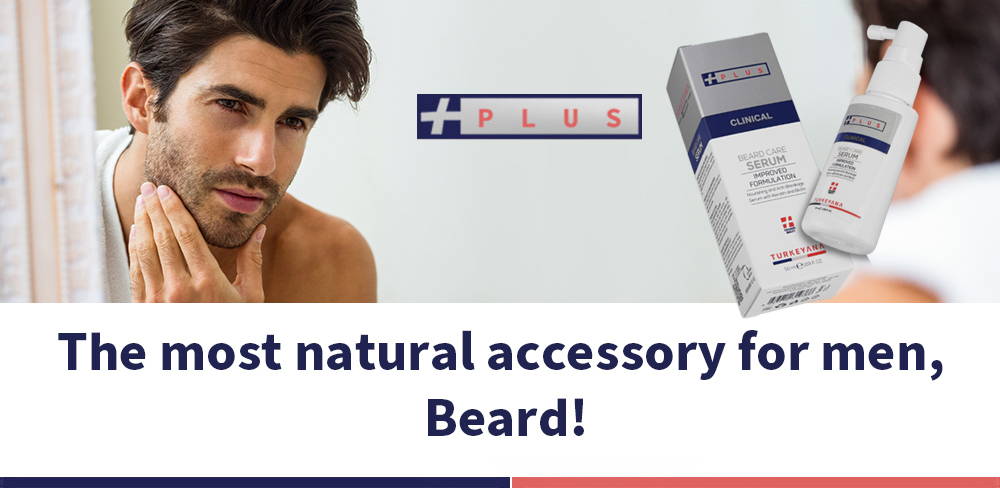 When it comes to our hair, we can produce various alternatives for their care and growth, and we put a lot of effort into applying them. But what about the beards?
Of course, every man wants his beard to grow faster and healthier. Because shedding, non-growing, unhealthy and irregular beards can spoil your aesthetic appearance at least as much as your hair. So let's talk a little bit about how they can do it now!
Thanks to Biotin, Keratin and Malus Domestica Fruit Cell Culture Extract it contains, Turkeyana Plus Advanced Beard Serum ensures faster and healthier growth of beards. You can achieve this growth with a very simple usage process. Moreover, what you need to do is very simple.
You can apply Turkeyana Plus Advanced Beard Serum to your beard area by massaging and applying it twice a day, in the morning and evening hours when hair follicles absorb the most intense. Moreover, there is nothing else you need to do except make sure your skin is shaved and clean.
If you also care about having fast-growing, healthy-looking, strong and nourished beards; now all these features are closer to you than you think.