HOW TO KEEP YOUR HAIR HEALTHY DURING SUMMER?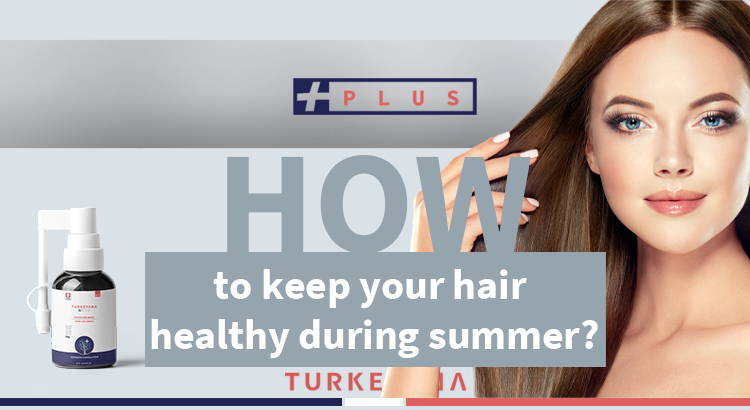 Summer is on the way...
The sun will shine on you, that's for sure but when it comes to your hair, we can clearly say that sunlight, sea and constant sweating are not its friend. Actually, not at all!
So, what to do to keep your hair healthy during summer? The answer is easy!
Turkeyana Plus Hair Serum will come to your hair's help with its organic and vegan ingredients. Check below to learn everything about Turkeyana Plus Hair Serum and have healthy hair not only during summer but 365 days. Turkeyana Plus Hair Serum covers your hair like an invisible shield and protects it from the sunlight. Keeps it moisturized and shiny. Within its detox effect, it renews your hair like it has drunk only mango juice three days long! It is suitable for all hair types.
It isn't only protective against sunlight, it also helps your hair to recover from being dying and any other hot tools that you use to style your hair by giving its missing natural oils back.
Let your hair shine bright like a diamond with Turkeyana Plus Hair Serum!
You can purchase the serum from this link.