How To Choose The Right Hair Repair Lotion?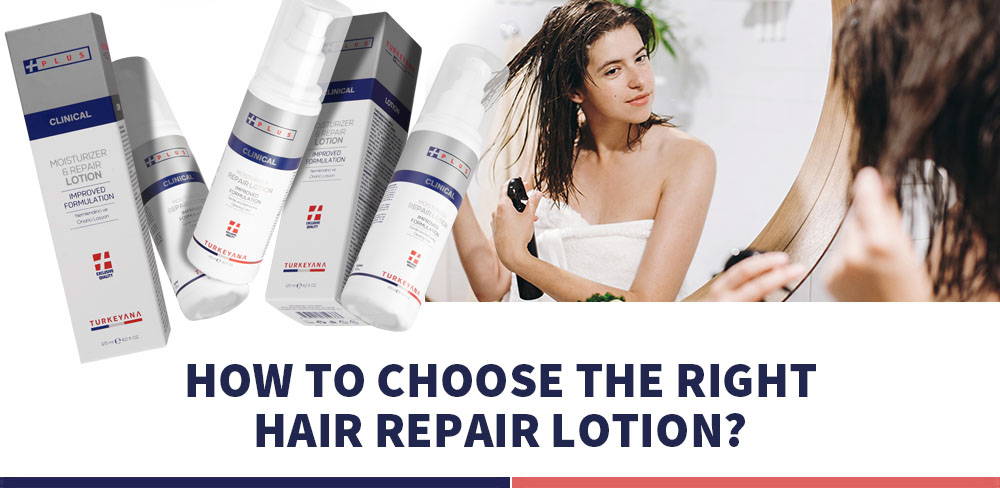 A good hair repair lotion can nourish your hair powerfully and keep them moisturized all day. However, an important question is raised here: How can you pick an effective hair repair lotion that maintains your hair healthy, soft, and shiny?!
Basically, what you need is a product that contains botanical ingredients that can ensure a healthier scalp and better hair growth. With the nutritional elements, such as vitamins and natural oils, hair repair lotion can strongly do its work, by protecting your hair from dryness and breakage.
Furthermore, make sure the product you are planning to use is free of sulfates and parabens. Those ingredients might affect your hair badly. Sulfates and parabens can absorb the necessary natural oils from your hair, which causes several problems including hair dryness, scalp irritation, and even hair loss.
Mineral oil is also another ingredient that is harmful to your hair. It can accumulate on your scalp excessively and cause hair to fall over time. So, avoid hair lotion products that are packed with a high amount of mineral oils and consider other choices with natural oils, such as olive oil and almonds oil.
Have a look at our product; Turkeyana Plus hair repair lotion which enjoys a rich blend of botanical ingredients. It offers good scalp care, reducing redness, itching, and burning.
With its powerful anti-bacterial formula, Turkeyana Plus hair repair lotion can protect the damaged area of the scalp after a hair transplant and decrease the risk of infection. Moreover, it cleans crusts and blood, prevents necrosis, and blocks the effects of histamine in your body.
Turkeyana Plus hair repair lotion can be used easily by applying a sufficient amount onto your hair and massage it for 1-2 minutes. You don't need even to rinse it. It is also highly recommended after a hair transplant.