HOW DOES THE MOISTURIZER FOAM AFFECTS YOUR SKIN?
How does the moisturizer foam affects your skin?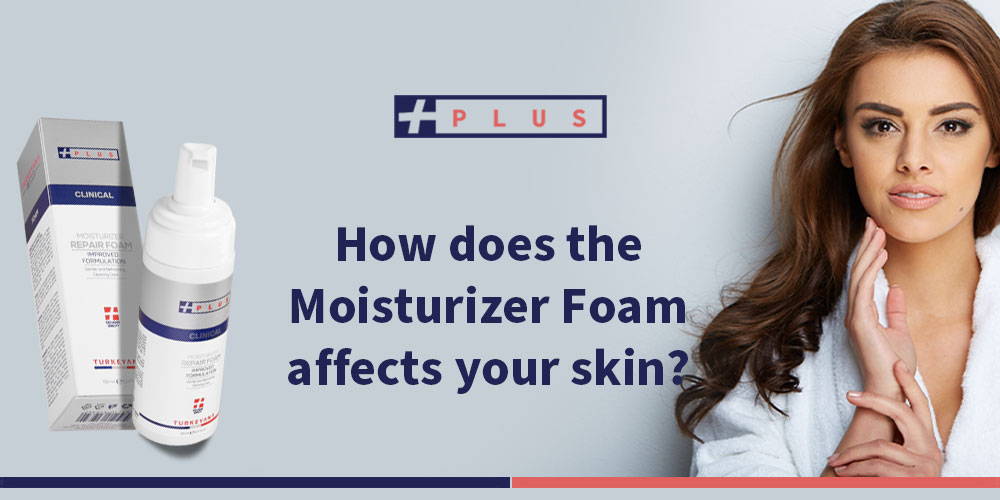 The first step towards more beautiful skin?
Efficient cleansing that respects and also repairs your skin is here!
The benefits of cleansing foam for the face
Choosing a cleansing foam to cleanse your skin means choosing an alternative that respects your skin's balance.
Ideal for all skin types, and especially for the most sensitive skin, Turkeyana Plus Moisturizer Repair Foam offers gentle and refreshing cleansing care with its natural cleansing agents like Aloe Vera leaf juice, chamomile flower extract, Melissa leaf extract, calendula extracts and beta-glucan... Non-surprisingly, it does not contain sulfate and is made with 100% vegan ingredients.
Softer than a cleansing gel, Turkeyana Plus Moisturizer Repair Foam cleanses and detoxifies the skin, can be applied alone in the morning to wake up the complexion's radiance, but also in the evening after removing make-up from the skin.
How to use it?
A total of 5-6 spraying are sufficient for your skin at every use. Smooth circular massage with your fingertips to spread the sprayed product onto your skin feed it to the skin and rinse.