DO HAIR LOSS SHAMPOOS ACTUALLY WORK?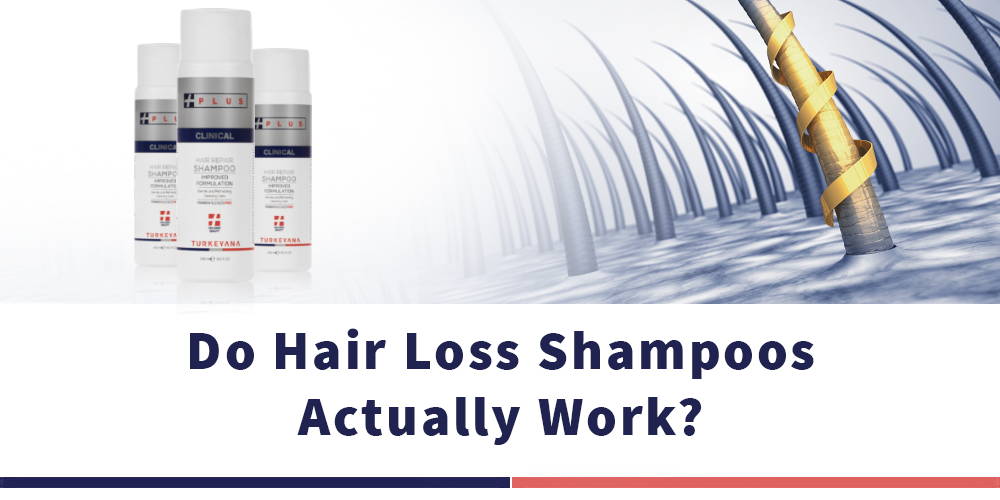 If you take a look at several kinds of hair growth shampoo, you find that some brands promise faster and stronger hair growth. Others describe their shampoos as effective products against hair loss along with improving body health that help hair grow thicker and healthier.
With too many different brands and kinds of hair growth shampoo which claim to promote hair growth powerfully, how can we really know which products are worth it?
Keep in mind that there is no magical shampoo that 9can get rid of hair loss surely for everyone, so don't let attractive marketing phrases push you to buy a product before having a clear idea about it.
Simply, to make sure using the right shampoo which can ensure better hair growth for you, you need to consider the ingredients of each shampoo you lay your eyes on. Pick a hair growth shampoo that contains some key ingredients, such as stem cell culture, Biotin, Zinc, Panthenol, Collagen, and keratin. Those ingredients which are delivered to your scalp can powerfully nurture hair follicles and keep them healthy.
Turkeyana plus shampoo is one of those effective hair growth products which might be your ideal choice. Thanks to its patented ingredients which involve nutritional elements and herbal extracts, Turkeyana plus shampoo can act as a therapeutic product that might help reduce hair loss. Let's take a close look at the benefits of Turkeyana plus shampoo:
• Effective against hair loss.
• Nourishes and heals hair after a hair transplant.
• Strengthens hair follicles and keeps them healthy.
• Promotes hair growth.
• Doesn't contain any chemicals or colors.
Just give it a try and you will not regret it!